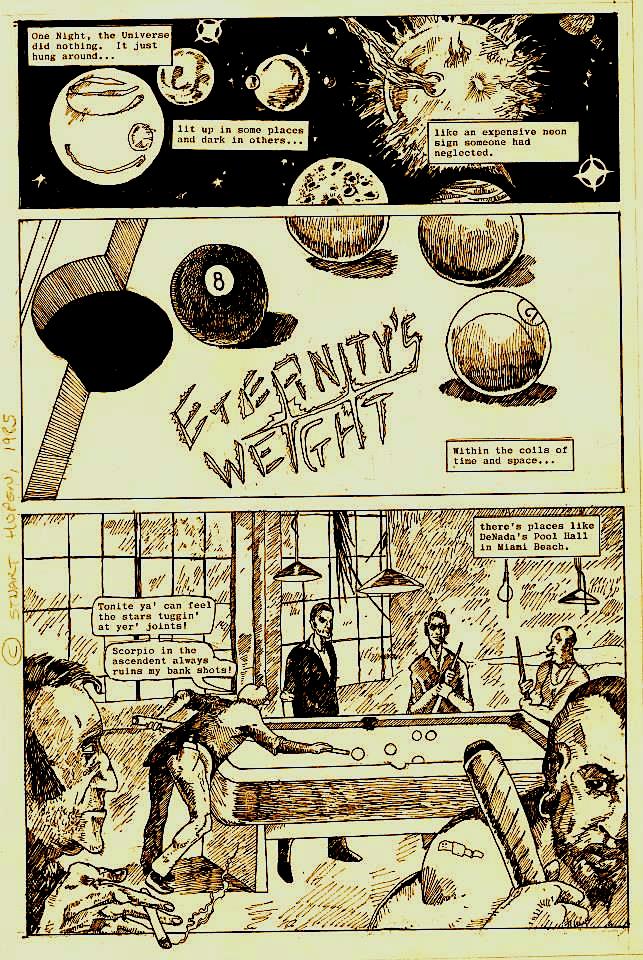 This story was originally published by Fantagraphics Books in Anything Goes #6, in 1987, with art redrawn by Mike Hoffman.  I developed the character of Digger Graves in 1985 (and have the registered copyright to prove it)– before the first appearance of Eddie Campbell's Bacchus, who Digger Graves so greatly resembles. But Digger didn't see the light of print until after Bacchus made his first published appearance.
By coincidence, Eddie Campbell also had a story in Anything Goes #6.
This version features my original drawings.
Read the rest of Eternity's Weight below: