SEGMENT NINETEEN
XYR'S JOURNAL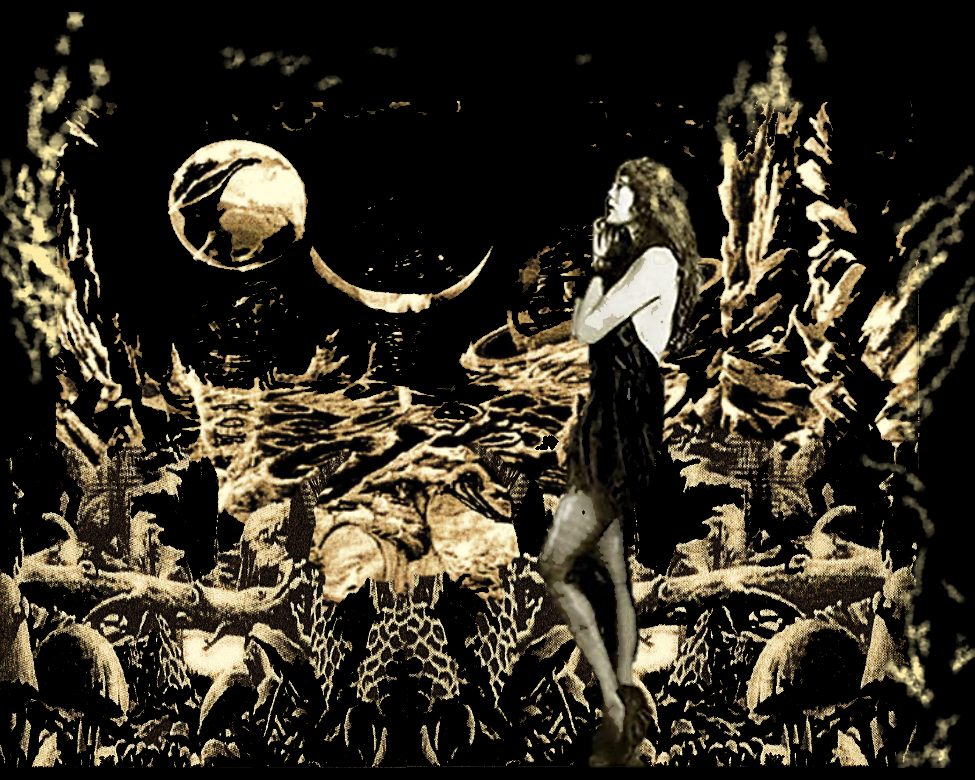 The clean, sharp air of Valkynne cut through the stink and smog of a lesser reality.
Annabelle Schiller blushed as she stepped through the widening undulating portal. A flowing river of rainbows led the way.
She was borne into heaven.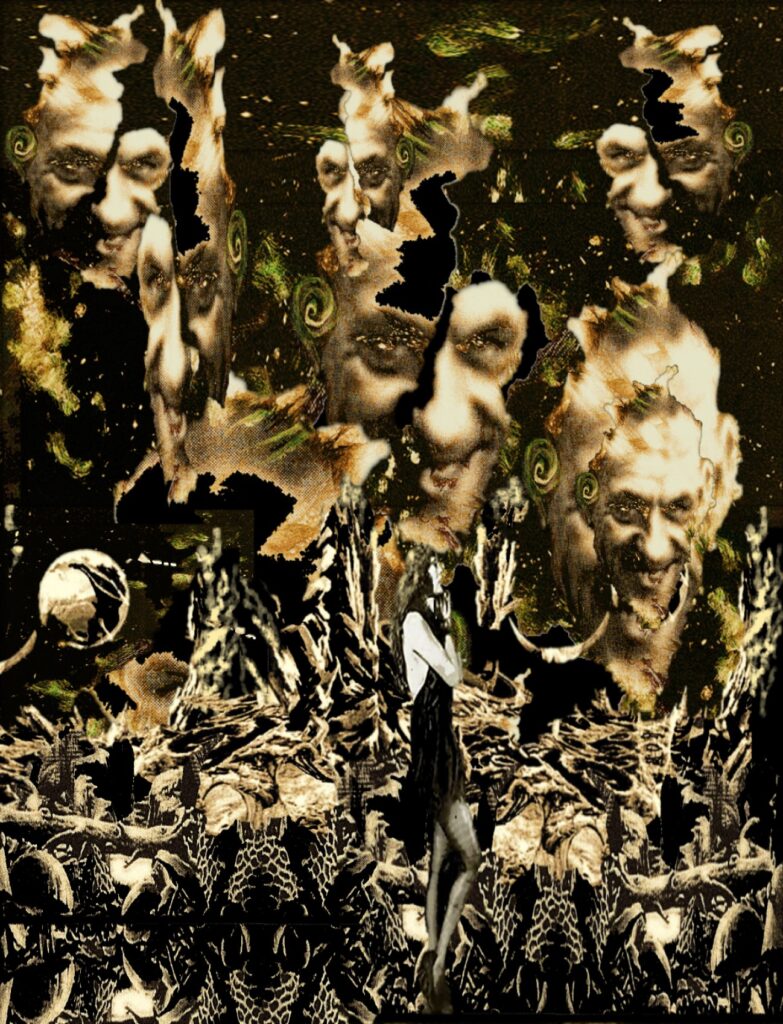 In Valkynne, the wind swept through a meadow of softest mink, silver in its undulations, waist high. Trees bowed before her, weighted down by glistening, fleshy pears. Upon the shoulders of a turquoise ravine, a diamond glacier rested. The core of mirrors inside the diamond reflected and enlarged the image of August Schiller's face; projecting it into the sky and across the hills and valleys. A thousand pictures of August Schiller, each slightly distorted, omnipresent, edged in rainbows, each displaying a patient understanding.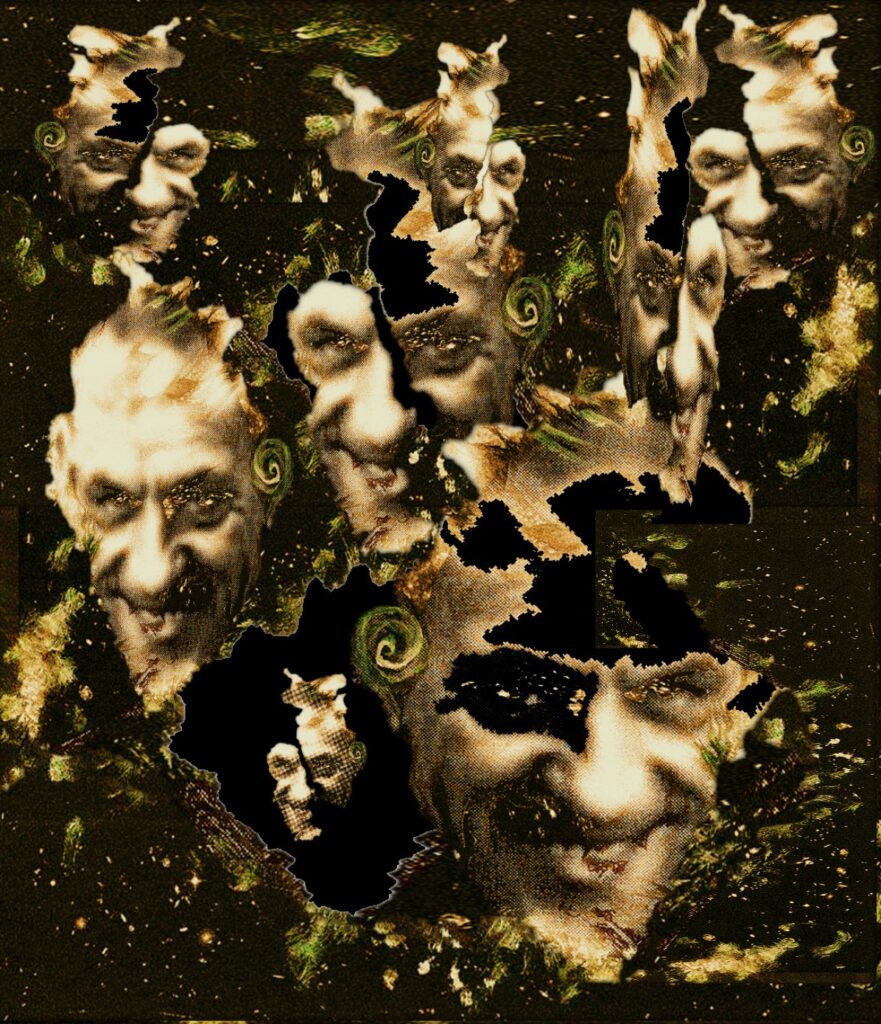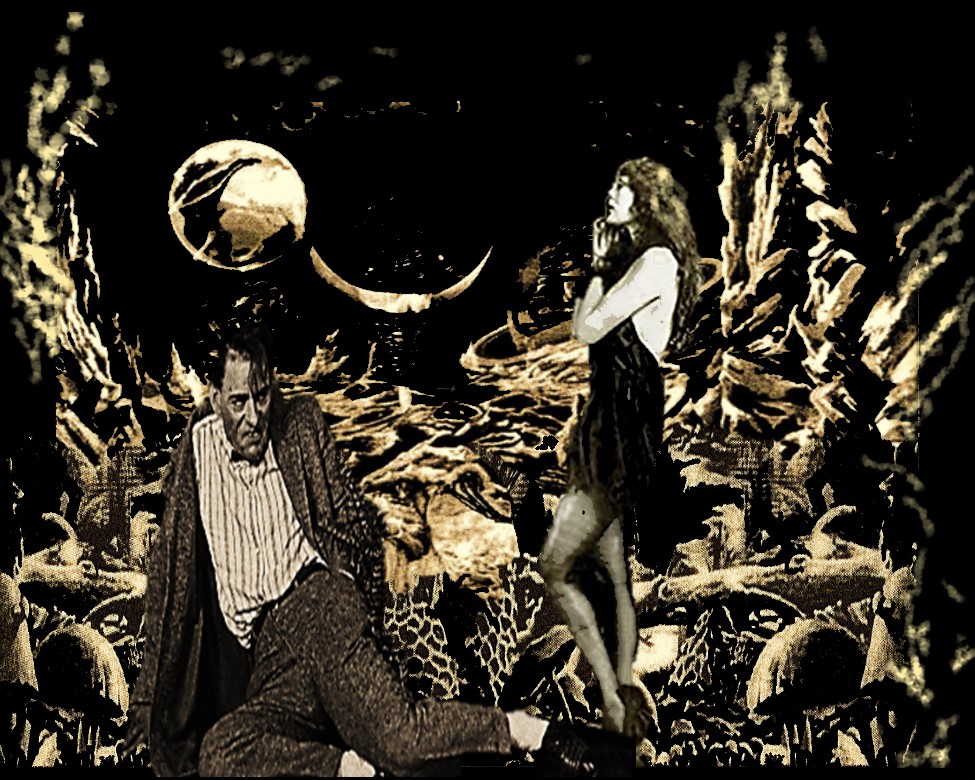 Her husband stood before her, with outstretched arms.
Annabelle Schiller fell into his embrace. He looked deep into her eyes.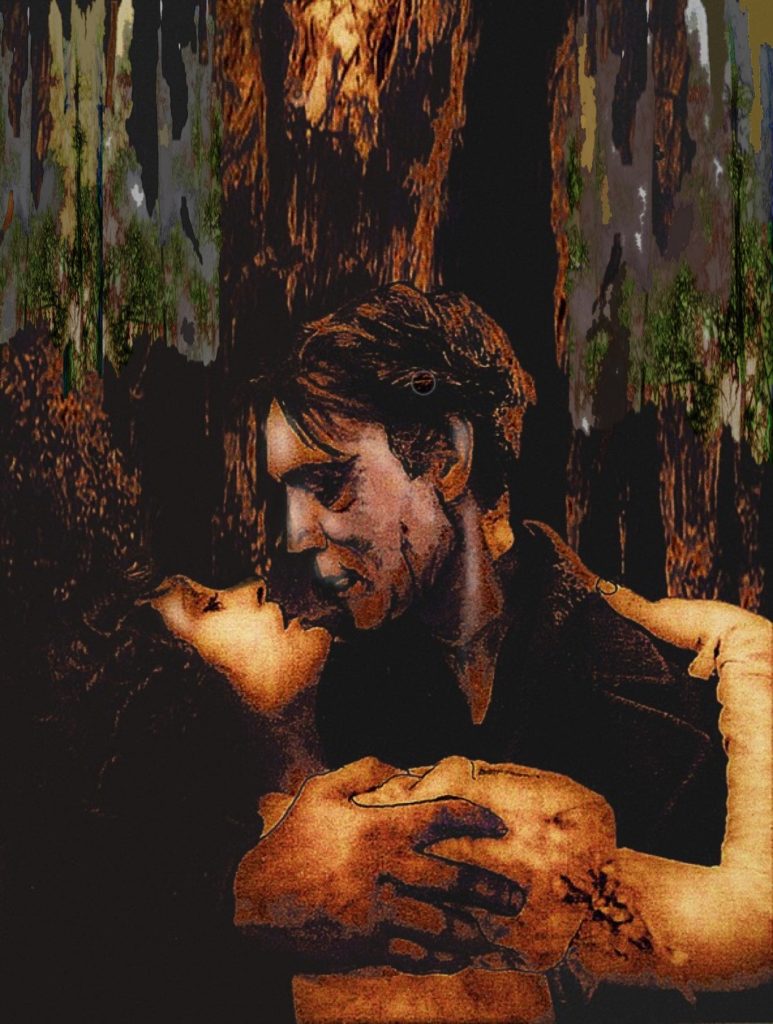 "You were right about Valkynne," she said. "Right about everything else, too. I am sorry for doubting you. Will you ever forgive me?"
He said, "We will live forever as deities, and worship each other."
THE END, ACCORDING TO FAITH AURELLO AND CROW.
TO CONTINUE IN ORDINARY SEQUENCE, FOLLOWING NUMERICAL ORDER, FOR ZEKE RINGO'S ULTIMATE VERSION, NEXT TURN TO SEGMENT TWENTY